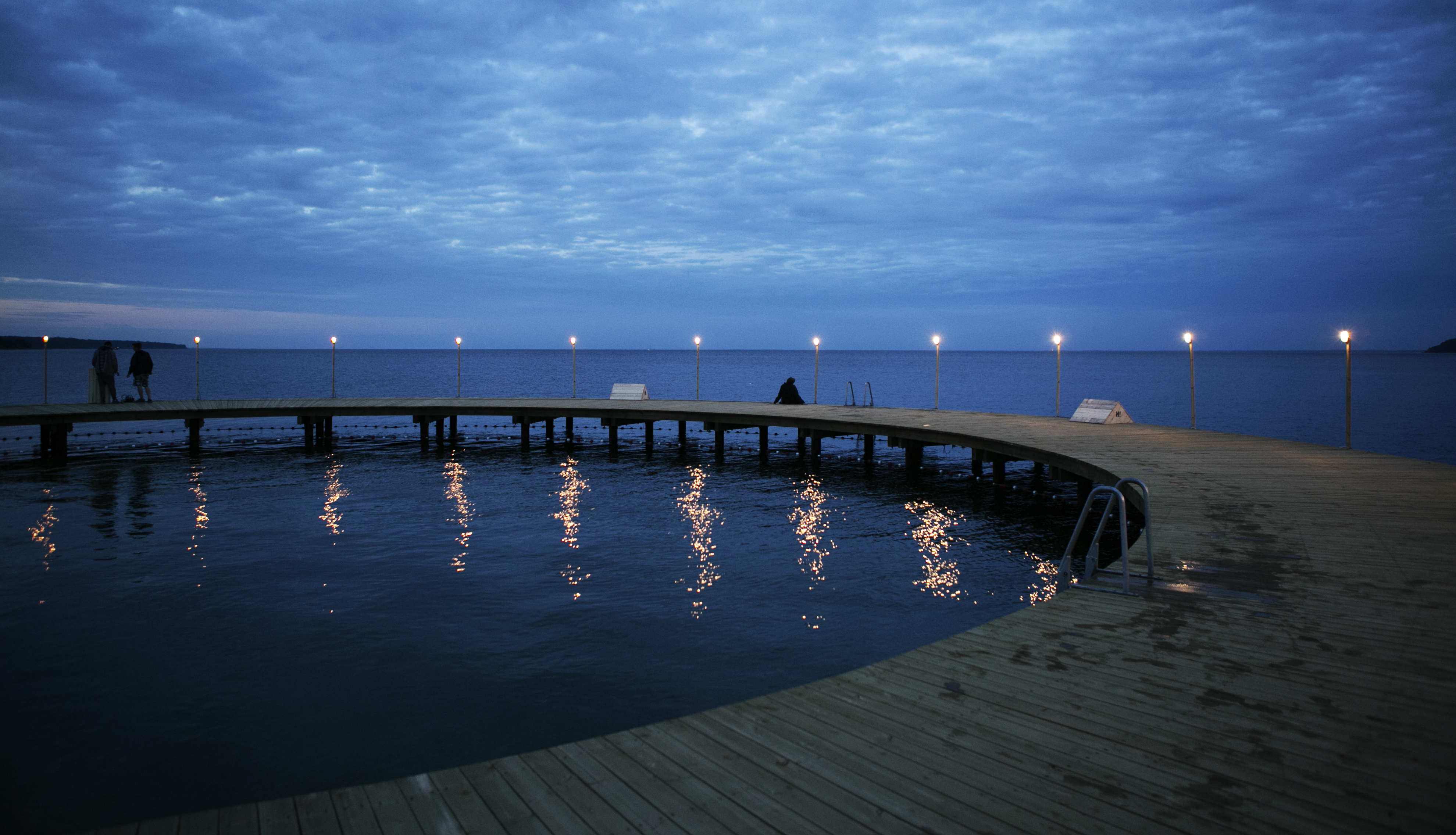 Circle pier installation
The beacons of hospitality
︎ Fredericia, Denmark



Light and sound installations designed for seaside piers with adjustable and interactive elements.


The EASA (European Architecture Students Assembly) program connects almost 500 architect students from around the world to learn about each other's perspectives on a given topic and create together for two weeks. We brought the idea of the adjustable light- and sound design as a workshop-lead to the 2017 camp in Denmark, reflecting on the year's buzzword: hospitality.


EASA is an architect community that's strength is the dialogue between students of different countries. Throughout our work we tried to grasp and abstract a common language while unmasking the subject of migration and intercultural dialogue in other ways. Verbal communication hides many traps and ambiguities, and the best intentions can be miscommunicated if they aren't phrased correctly.


Every person bears an individual, inner universe and cultural differences create diverse meaning systems. We were looking for gestures that helps to create connections, relations between different cultures or foreign civilizations.


The concentric build of the installation allows the emission of light and sound signals in a way that can stand in lieu of a friendly welcome. The machine that can be controlled by visitors is placed in a small tent, while the electronics on the water are hidden away in a cable box used as a backrest.





Location
Fredericia, Denmark


scope
Installation design, Lighting design, Education

project team
Mátyás Csiszár
Zoltán Kalászi
Bálint Tóth
photo
Alexandra Konochenko